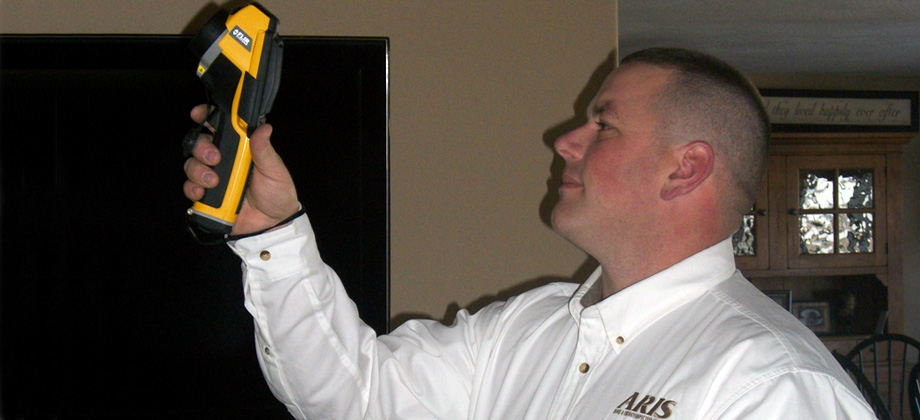 Does your home inspector use an infrared camera?
If not, they may not be telling you the whole story about your new home!

Certified Home Inspections
Emotion often affects the buyer and makes it hard to imagine any problems with their new home. A buyer needs a home inspection to find out all the problems possible with the home before moving in.
Certified Home Inspection Springfield, MO
Proudly serving Springfield, Republic, Nixa, Ozark, and Branson Areas since 2009
Certified Home Inspections
Greener Solutions for Tomorrow...
Cornerstone Property Inspections, LLC
Choosing a home inspector in Springfield MO is a very important decision! You are about to make one of the most important investments in your life and you should know your new home or commercial property inside and out before you decide to buy it. If you are looking for property inspection, termite inspection, mold test or a thermal imaging scan, Cornerstone Property Inspections would be proud to help you.
Your choice of a home inspector in Springfield MO is one of the most important decisions you'll make in the home buying process. Your inspector can make or break your deal, keep you safe from hidden and costly home issues, and lift your confidence in knowing that the purchase you are making is safe and sound.
Thank you for your interest in our Inspection Services. Please take the time to compare our qualifications and you will see that we are experts in our field and the best choice for all of your inspection needs. We can provide all the services you need with one phone call and one appointment. Below are what we offer at Cornerstone Property Inspections, LLC.
Residential and Commercial Inspections
New Construction and Home Inspections
Well Testing and Water Quality Testing
Infrared – Thermal Imaging Inspections (Thermography)
Roof and Building Component Inspections
The property buying process doesn't need to be stressful and complicated. Choosing a qualified, honest and experienced real estate inspector can give you the knowledge and confidence you need to make sound real estate purchasing decisions. At Cornerstone Property Inspections, LLC, our comprehensive inspections and commitment to honesty, integrity and accuracy bring peace of mind to every inspection for residential and commercial buyers, sellers and owners. We specialize in investment property inspections.
At Cornerstone Property Inspections, LLC, we take the time to do the job right. We spend time with you, clearly explaining our findings, giving you real answers that help you make the right decision. We understand how important a real estate purchase is to you. Once our thorough inspection is complete, you will receive a full comprehensive report of our findings. We don't consider a job complete until all of your questions are answered. At Cornerstone Property Inspections, LLC, we don't answer to anyone but you. This is how we can honestly say that we operate with honesty and integrity. To us, it's not just a job… it's a way of life. We empower you for your families future.
Our inspectors are not only experienced construction, appliance, plumbing and electrical inspectors, they are great communicators. We are licensed, professionally trained and insured Inspectors that pride themselves in being friendly, approachable and very professional. Finally, a professional independent building inspection company that is there for you. Call us today and experience the difference for yourself.
Ask me about local, state and federal tax rebates and incentives.